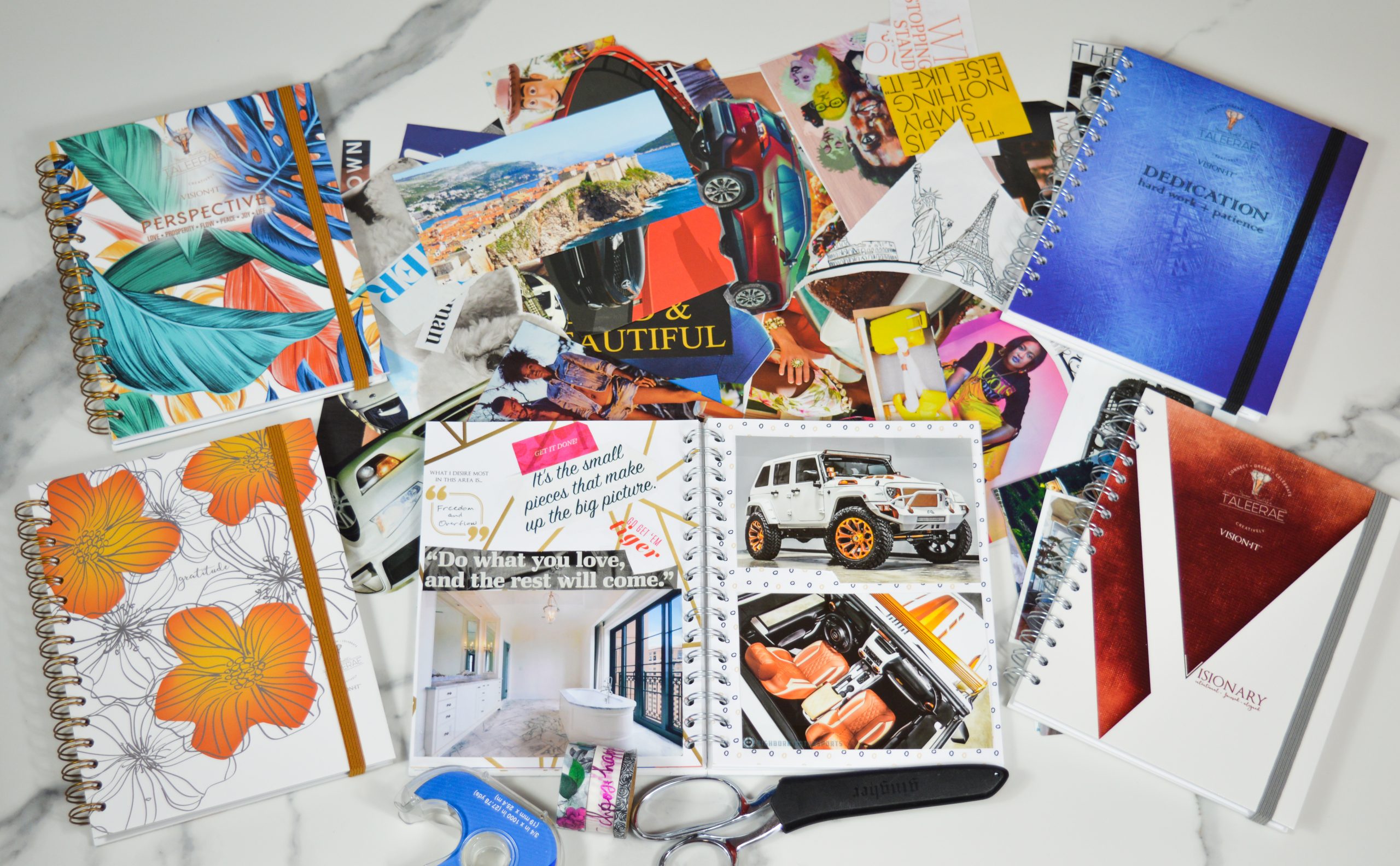 "Dreams are just dreams without vision, vision only comes into focus through goals, and goals are not met without a plan."  ~Marea Michele~
TALEERAE Vision-It™

Vision Books & Planners
Each Vision-It Vision Book & Planner includes…
100% Portable Features

Thick Decorative Vision Board Sheets

Undated Planner Pages For More Flexibility

Vision & Goal Attainment Worksheets

Whole Life Prosperity™ Personal Growth Worksheets
Cover Personalization Options

Storage Pocket & Closure Ribbon
You don't leave your phone at home, you shouldn't leave your visions behind either. 
Creating a vision board is a great start to manifest the life of your dreams, however having a vision board is not enough by itself…
The power to bringing your visions to fruition happens through intentionality and focus. And this doesn't mean taking a random glance at your vision board a few times a month, but rather looking at and speaking over your visions DAILY. However, as we know, carrying a vision boards around is not reasonable…that's why I created Vision-It Portable Vision Board & Planner!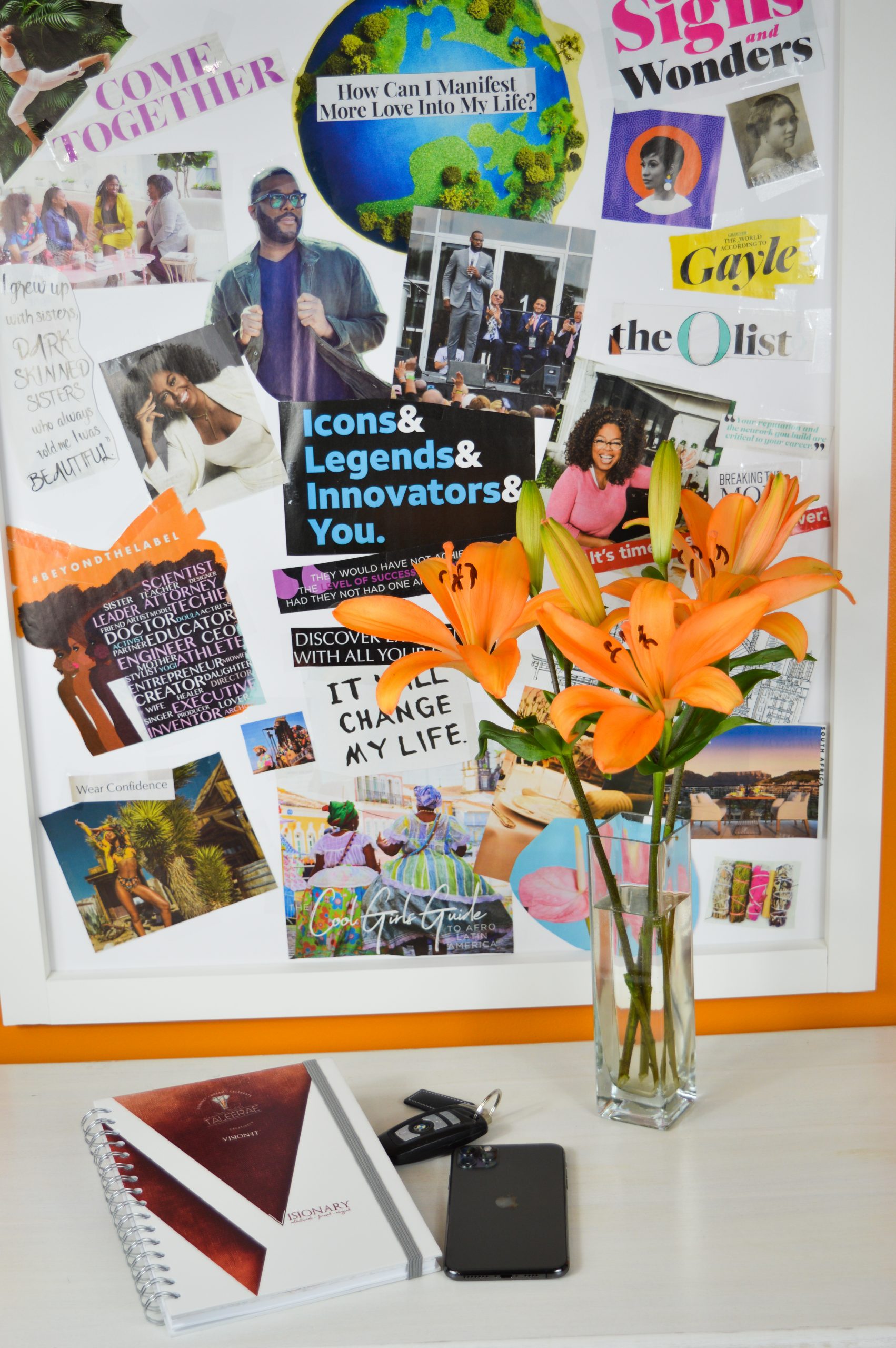 Everything you need to realize your visions! Beautiful pages to adhere your magzine clippings and 4×6 pictures, undated planner pages, space for detailing your goals and a guided process for creating the plan necessary to meet each goal.